Regular price
Sale price
$10.00 CAD
Unit price
per
Sale
Sold out
At Canadian Crystal Queens, we hand-select every Black Tourmaline Raw Piece to ensure that our gemstones are of the highest grade and quality. Every piece is charged and cleansed.
You will receive exactly ONE Black Tourmaline Raw Piece by using the drop down menu to select the size you would like to receive. Each is one-of-a-kind and may slightly vary in colour, size and shape.
Black Tourmaline is the most effective blocker of curses, psychic attack, and ill-wishing. It protects against cellphone emanations, electromagnetic disturbance, radiation, and negative energies of all kinds.

Carrying the properties of Tourmaline, it grounds spiritual energy, balances chakras, meridians, and auric bodies; and forms a protective shield.
It instills a positive attitude no matter what the circumstances and stimulates altruism and practical creativity. Beneficial for the Earth Chakra.
Black Tourmaline Raw Piece Details:
Approximate Measurements (M) (LxW): 1" x 1"
Approximate Measurements (L) (LxW): 

2" x 1.75"

Colour: Black

Chakras: Earth, but protects All.

Approximate Weight: 2.2 oz. - 3.7 oz.
Due to screen resolutions, colours may appear differently than pictured. We cannot be held responsible for discrepancies caused by colour variances. We sell natural products and chips or imperfections are possible. If you have any questions, please send us an email or DM us before you complete your order.
Share
View full details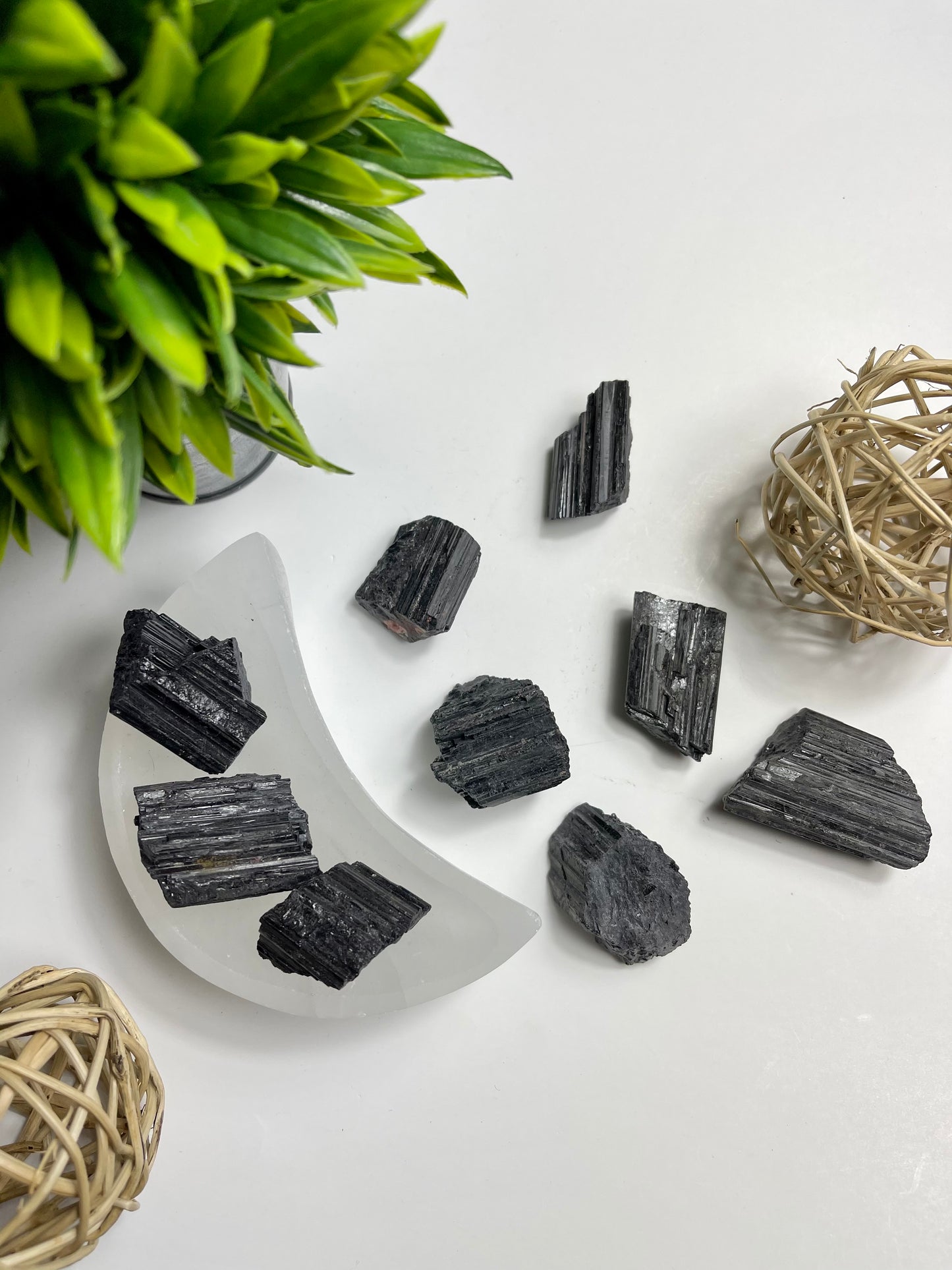 Order and get
50

reward points

Earn points by signing up for our rewards program